Now that we can all feel a bit safe being out and about, why not take advantage of good weather on this updated Chelsea blue plaque walk. Among the additions, Bob Marley's London home is a standout.
Some places say they're dog-friendly when they're barely dog-tolerant. Here's how to decide if the hotel or cottage you're about to book will really welcome your pet.
After you visit Burghley, the home of Elizabeth I's spymaster, linger in Stamford, one of England's best market towns and its oldest conservation area.
If you're a fan of the Netflix series Bridgerton, you're probably looking forward to the start of Season 2 sometime in 2022. Meanwhile, share a little bit of the Bridgerton magic by visiting their "family home" on the edge of Greenwich Park in London.
Forget the international chain hotels and jump back a few hundred years for a memorable stay near the O2. Use your imagination as more than 220 years of London history swirls around this atmospheric pub.
The Wallace Collection, one of the world's great galleries, is slightly off the beaten path and sometimes overlooked by visitors. Time to fix that
The bathwater smelled like rust. It looked like it too. Alone in my private room at the Roosevelt Bathhouse in Saratoga Spa State Park, I hesitated, my naked toes suspended over lightly bubbling, blood-warm mineral soup. Then, like thousands before me, I took the plunge.
Just across the English Channel yet so often overlooked. Discover the pleasures Northern France in Pas de Calais
Explore the Tin Coast of Cornwall to learn how Cornishmen spread their hard stone mining skills all over the world. Dig a little deeper and discover how they actually powered the European Bronze Age.
The views from the top of Snowdon are among the most spectacular in Europe and you don't have to be a mountaineer to enjoy them.
I'm very excited that my debut novel, Tunnel of Mirrors, launched in February 2022, is generating wonderful reviews online, on Amazon and on a variety of book blogs.  You can find out more about it on the Tunnel of Mirrors website .   And you can keep up with developments, read reviews and book excerpts by following on Instagram or TikTok @tunnel_of_mirrors.
You can buy copies of Tunnel of Mirrors from Amazon.com, Amazon.co.uk, B&N and other major online sellers. Or just ask your local bookstore to order you a copy of  Tunnel of Mirrors by Ferne Arfin.
Today, you can read a lengthy excerpt and a terrific review on Discovery. If you like what you see, please "upvote" the review on the Discovery page.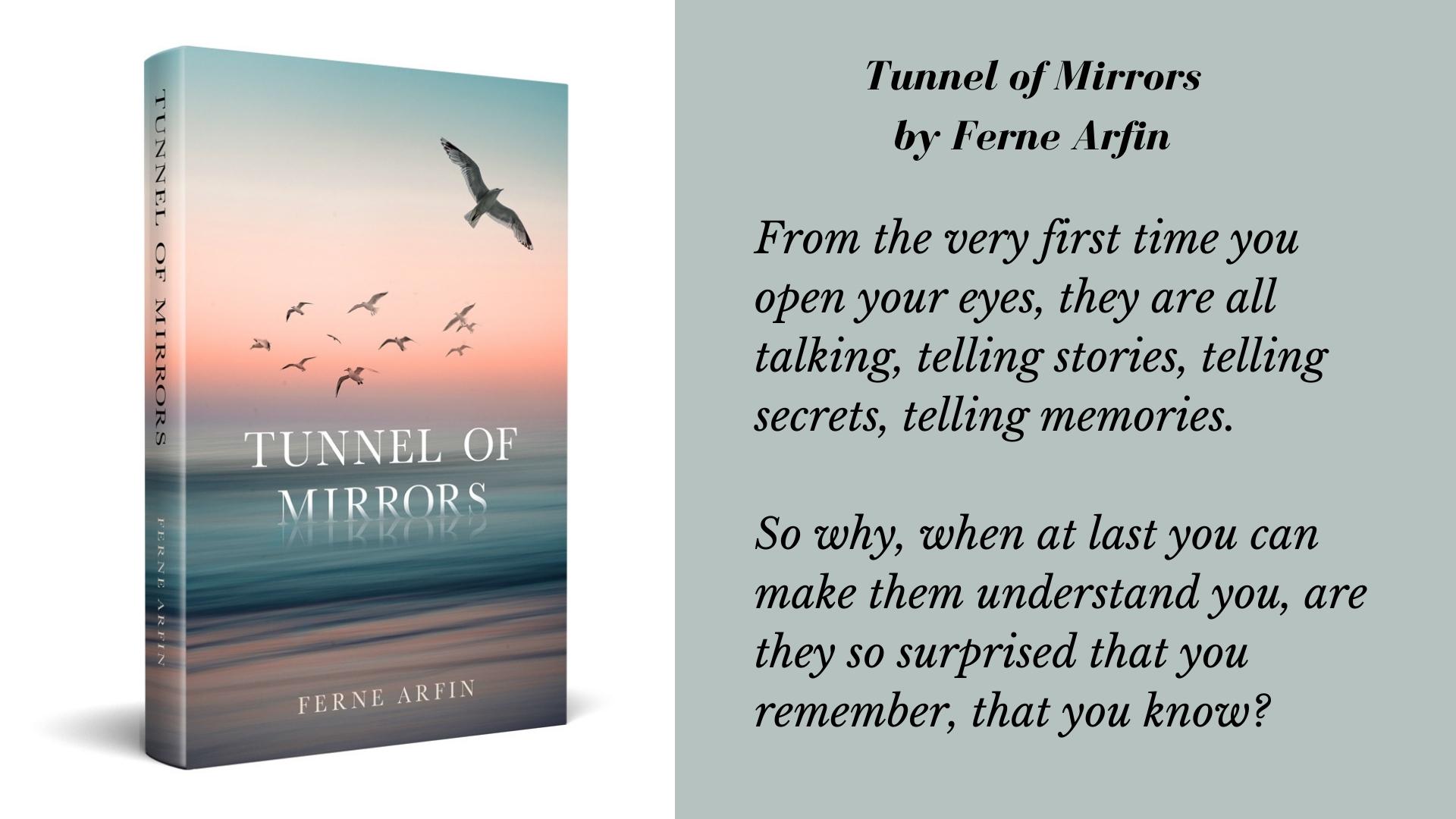 Travel Tips
&

Itineraries
Travel has been one of the big casualties of the coronavirus crisis. Most of us haven't seriously planned travel for nearly a year.  Now that the light at the end of the tunnel is in sight, some of us may have forgotten what the freedom of travel is actually like. Dip into some virtual travel here to remind and inspire yourself.
As we all hunker down to sit out the COVID 19 pandemic what is the point of writing about travel? I look at the role travel writing has played in the past and can play in our future.
Tried and tested tips from experienced travellers.
Spend a morning or an afternoon discovering London Blue Plaques on a Chelsea walk. For more than 150 years, blue plaques on London's buildings scattered around the city have marked the homes and achievements of the famous and infamous. Join us on this free, self-guided tour.
A classic Southern recipe from a Charleston,S.C, cook that you can make at home.
The one thing you can't get in Bakewell, Derbyshire, is a Bakewell Tart. On the other hand, Bakewell Puddings may be the real deal.
On the Provence/Languedoc border, a family winery produces 2000-year-old vintages for today's wine drinkers
Maybe France is off your travel agenda this summer but you can still bring a taste of France to your table with easy recipes that every thrifty French home cook knows.
Features
&

Special Places
An 18th century dandy's house is a masterpiece of eccentricity – a mini-castle amid the suburban semis.
How can I begin to describe Snape Maltings? From its strange sounding name to its creative miscellany of art, music, retail and the great outdoors, it defies categorization. You simply have to go to Snape Maltings to experience this destination for yourself.
An almost secret attraction that has been hiding in plain sight
Reims Cathedral, Notre Dame de Reims, is one of the world's great masterpieces of Gothic architecture. It's also the centrepiece of a UNESCO World Heritage site and a battle-scarred survivor with more facelifts to its name than Dolly Parton.