By Ferne Arfin 8 April 2021 updated 22 May 2021
Welcome back to outdoor – and indoor dining
The grouse can relax. This glorious twelfth is in April not August, when pubs, restaurants, zoos and theme parks will open once again.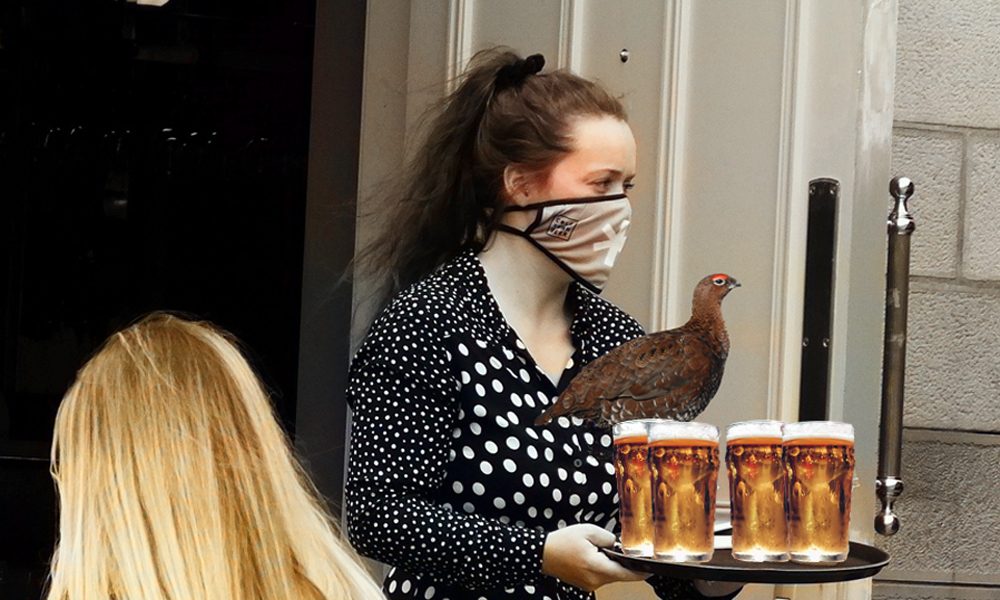 The Glorious Twelfth all over Britain usually refers to the opening of the grouse shooting season on 12 August. In England this year, another "glorious twelfth" will be Monday, 12 April, when outdoor dining and drinking, along with outdoor attractions like theme parks, botanical gardens and zoos, will open to the public once again. After months of start-stop lockdowns that have lasted since March 2020, there's growing excitement and optimism as lockdown rules start to relax.  The dates are slightly different for Scotland, Wales and Northern Ireland but most parts of the UK will be opening up to some degree this month.
Some precautions still in effect
Most (though not all) places will still require social distancing and masks as well as advance booking – even for a beer in most pub gardens — for specified and limited time periods. But being able to enjoy an outdoor meal or a drink in company, or to have a day out with the kids in someplace more exciting than an urban park is almost thrilling. Pubs and restaurants without outdoor facilities will have to wait until 17 May to entertain you.
The release of pent up demand, from 12 April onward, will be enormous, so check your favourite places online and make a reservation. I've already got my country pub lunch booked for next week. We may have to wear longjohns and eat under an umbrella but it will fun and we'll be supporting the much-beleaguered hospitality industry.
Here are some ideas to get you started:
Drink, dine and shop out of doors this Glorious Twelfth
London's Borough Market, which has been open to locals for essential shopping, opens more than 20 popular places for al fresco dining on 12 August. You can take a trip around the world there: Spanish tapas at Brindisa, street food from Iraq, Singapore, Argentina, Vietnam, Indian, French, Chinese, Singapore street food, estate roasted cacao, fish and seafood, Find the full list here plus information about how to book. The Market has also expanded its shopping hours so you can stock up on fresh cheeses, veggies, meat, fish and game, baked goods and gourmet goodies, seven days a week.  Check their website for hours and Sunday trading information. The Lamb Tavern in fabulous Leadenhall Market will open for pre-booked outdoor dining. While you are there, enjoy some frivolous shopping in the historic arcade as quite a few of this 700-year-old covered market's non-essential boutiques will also be open.
One of our favourites, The Red Lion in the West London suburb of Barnes, has a lovely garden and good food and
is taking garden table reservations.  And several of the London pubs we featured in our Stay in a pub post – The Windmill in Clapham, The Victoria in Sheen and the Orange Tree in Richmond are taking bookings as well. Sadly,
the Malt House in Fulham did not survive the pandemic closures and the Barrow House in Edgerton, Kent, has not yet announced its re-opening date.
We like the looks of the William Bray in the pretty Surrey hamlet of Shere and we're planning to sample it next week; we'll keep you posted.
More attractions in and around London opening on the Glorious 12th
There are a variety of outdoor and family attractions already open or opening for visitors on 12 April. If you are looking for more than a simple walk around a park – lovely as that may be – you might try: