by Ferne Arfin 8 April 2020
How to beat the COVID-19 lockdown blues
Set your imagination free with virtual travel
Spring 2020 and a large part of the world's population is experiencing the COVID-19 lockdown blues. According to some estimates, as many as three billion people – that's 39 percent of the entire global population – are under stay-at-home orders today. But with some imagination – and the internet – you can beat the COVID-19 lockdown blues and dream about travel escapes for later.
Travel has been one of the big casualties of the corona virus crisis. And when the crisis ends how we travel, why we travel and how often may change. In the meantime, many of the world's great tourist attractions and cultural institutions have been trying to keep you inspired. Online videos, VR tours and image galleries are proliferating. Whether you want to tour a famous museum or watch one of the world's great opera companies, search online and you'll find ways to do it.
Travel dreaming of favorite places
What can I possibly add to this feast of online entertainment and travel inspiration. You can indulge in some travel dreaming for a start. To help you beat the Covid-19 lockdown blues, at least for a little while, I'm revisiting some of my favourite places. I'm going back to the destinations and attractions I've already shared with you to find out what new resources they and their friends are creating and posting. It may be close-up views and expert information from curators and staff, or personal videos posted by visitors and fans. In all cases, I've chosen them to give you a better idea of what I saw when I visited myself. And you'll find links back to my original stories so you can see what I recommended in the first place.
One last thing. Because this is a long post, with a lot of links to other websites,  there's a clickable table of contents so that you can skip around or dip in and out easily.
Explore this post
Let's get going.
1. Waddesdon Manor
Waddesdon Manor in Buckinghamshire was built in the 19th century by Baron Ferdinand de Rothschild as a copy of a French chateau. Today, owned by the National Trust and programmed by the Rothschild Foundation, it is one of the trust's most popular properties. Its Christmas events are legendary and its website is well worth exploring.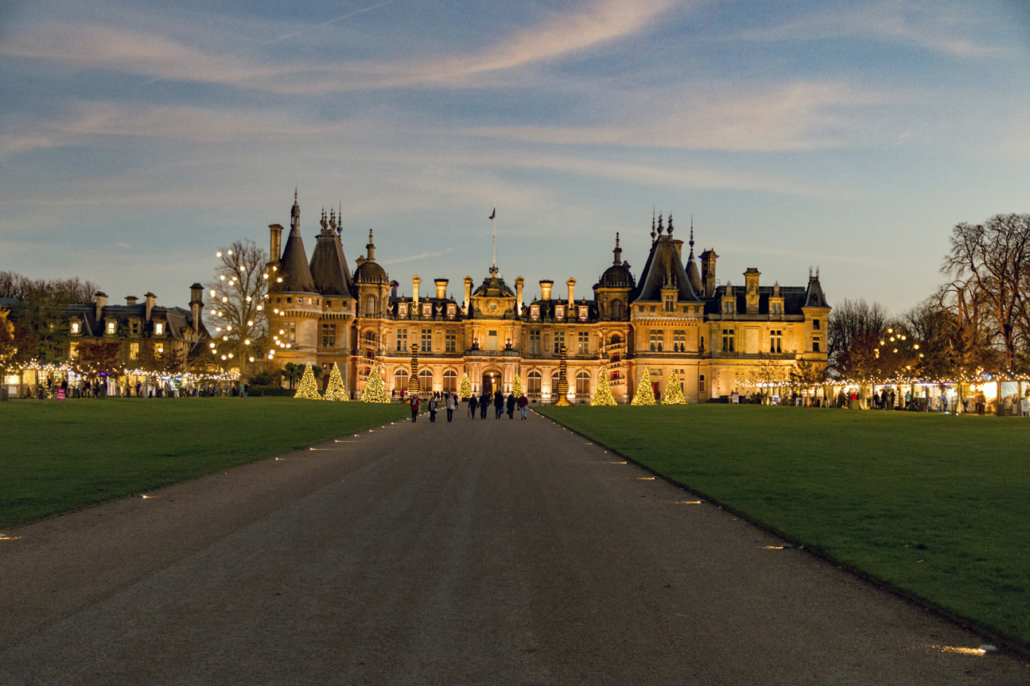 Head for Explore Waddesdon Online for links to video tours of the gardens, the artworks and the Rotschild wines. Take image tours of the estates Tremendous Trees Trail, its Sculpture Trail and its Reynolds Trail. There are films about the Marvelous Mechanical Elephant that seduced a shah, an amazing mechanical table and a rolltop desk created for the French playwright Beaumarchais (The Barber of Seville and The Marriage of Figaro). It has so many secret compartments that the 19th century writer much have imagined an army of literary thieves was after his work.
There are also two superb virtual tours – the Green Boudoir and The Bachelor's Wing. You can easily spend an hour delving deeper and deeper into the latter.
2. St Ives
When I visited St Ives in West Cornwall last autumn, I was totally taken by its arty vibe. I even wrote that I wished I could become an arty beachbum there. But it's also a very beautiful little town and you don't need to paint it to appreciate it. A videographer who goes by the name of biscuitsalive has posted two stunning videos of St Ives on YouTube. One, a walking tour of St Ives with mesmerizing music, is the perfect choice for chilling. The other, a cycle circuit around St Ives, shows the best of the town to advantage and will have you wondering at his stamina as he takes on the town's cobbled hills.
3. The English plague village of Eyam
As we all face social distancing and self-isolation, the story of the Peak District plague village of Eyam echoes through time. Both sad and inspiring, it's a story of courage and sacrifice in the face of a deadly contagion. A representative of Let's Go Peak District relates the story in this video of Eyam against views of the village itself and the surrounding countryside.
4. A Saratoga Springs weekend escape
A few hours up the Hudson River Valley from New York City, the historic spa town of Saratoga Springs has a fascinating and racy past of gamblers and gangsters that nearly sank the town. Today, it's notable for its  thoroughbred racecourse and for its enormous inventory of Victorian and Edwardian houses. The town has six listed historic districts and hundreds of houses listed in the National Register of Historic Places.
Check out this video about Saratoga Race Course; it's a little bit boosterish but it's a good overview of the historic buildings and the unique atmosphere of America's oldest professional sports venue. Experience Saratoga Springs in Virtual Reality an online tour published for nearby Skidmore College provides an overview of the whole town including a VR walk along Broadway and some of the North Broadway historic district.
5. Cauterets: A Kingdom of water
In Cauterets, Hautes-Pyrénées, on an early summer afternoon, rushing water is everywhere. Water splashes down mountains in cold, clear torrents.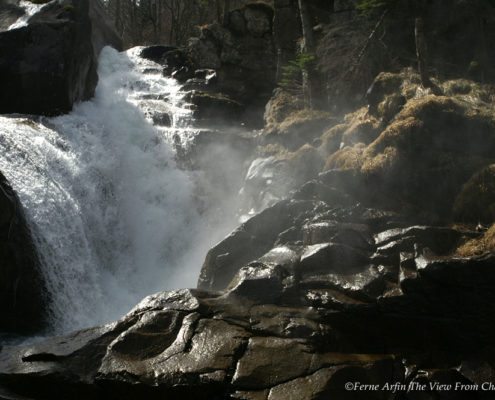 It bubbles up out of the ground, hot, pungent and sulphurous. When the traffic stops on streets lined with mansion blocks straight out of Haussman's Paris, the sounds of waterfalls vibrate in the air. If you need cooling off on a hot summer's day, this video of Pont d'Espagne and its surrounding waterfalls, from YouTuber jppkeyser, should do the trick. Meanwhile, thinking about the sound of all that rushing water should help you beat the COVID-19 lockdown blues for sure.
6. Seven great reasons to choose Pas de Calais for le Weekend
Pas de Calais is just across the English Channel from Dover but it too often gets overlooked. Since the advent of Eurostar to Paris and Eurotunnel disgorging cars directly on to the motorways south, it's all too easy to bypass this charming region. A video exploration of the Medieval city of Arras from Meteo a la Carte could persuade you to linger a while when next you're free to travel. It's in French but you don't need to understand French to catch  Les petits secrets des grandes places – the little secrets of the great squares.
Or, after so much time sheltering in place, you might be craving an escape to nature from the COVID-19 lockdown blues. The region's Marais Audomarois is an ancient 55,000 acre wetlands area, crisscrossed by 99 miles of navigable canals. Visitors to La Maison du Marais in St Omer can tour in a traditional bacove, a shallow-draft boat. Have a look. 
7. Take a dog-friendly break in Tewkesbury
The pretty Gloucestershire town of Tewkesbury, about two hours from London by car, is one of the most dog-friendly places we've visited. Even the impressive Tewkesbury Abbey is dog-friendly. Wildlife and nature photographer Kevin Lewis has posted a wonderful tour of the Abbey in panoramas with music. I hope your well-behaved pooch appreciates the privilege of being admitted to this beautiful holy place.
8.Strawberry Hill – London's little suburban castle
Strawberry Hill in the West London suburbs was the home of one of England's most eccentric 18th century figures, Horace Walpole. Creator of the first Gothic novel in the English language and a flamboyantly camp dandy, he took his obsession that little bit further, creating a tiny, neo-Gothic castle to live in and to show off his collections. With this video, join a walk through the restored house and learn about the ongoing search for Walpole's treasures.
9. Attingham Park
The family who owned Attingham Parkcould have populated a 19th century novel with generations of dysfunctional characters.But they created a fabulous house filled with style and treasure.The National Trust recently completed a major restoration of the interiors. Take a video tour.
10. Hever Castle
Hever Castle, 30 miles south of London, was Anne Boleyn's girlhood home and one of the places where Henry VIII wooed her. Set in beautiful gardens beside a man-made lake, it makes a wonderful day out during a visit to London. In the meantime, you can enjoy a very good virtual tour of Hever from HistoryView.org, a resource for students and teachers.
11. Salisbury Cathedral
If you are looking for Downton Abbey and accidentally find yourself half the country away in the real village of Downton, there's still plenty to do. Find out about The right things to do in the wrong Downton. This comprehensive VR tour of Salisbury Cathedral, with links to all sorts of goodies within it, will give you a taster.
12.The Royal Pavilion, Brighton
The British Raj – Britain's Indian empire – was young and exciting and the fashion for chinoiserie was all the rage at the end of the 18th and early 19th centuries when the Prince Regent – later King George IV – hired architect John Nash to convert his modest farm house near the seaside into the extraordinary fantasy palace that is the Royal Pavilion. This virtual tour, with narration and stories of Regency excess, should set you travel dreaming and help you beat the COVID-19 lockdown blues.
And more inspiration
Still looking for more ways to escape, more armchair travel ideas. Suzanne Jones at The Travel Bunny has some good ideas in The Art of Armchair Travel. Courtney Traub of Paris Unlocked offers 25 Songs that Take You to Paris Straight from your Couch or Kitchen. Travel with Kat is suggesting you take your taste buds on tour with her collection of recipes from around the world.
Do you have an escape strategy? Do share it in the comments below.
Please pin to share or return to later