by Ferne Arfin 17 September 2021
Visit the Bridgertons at home in London
Their Georgian mansion on the southern edge of Greenwich Park is full of treasures and surprises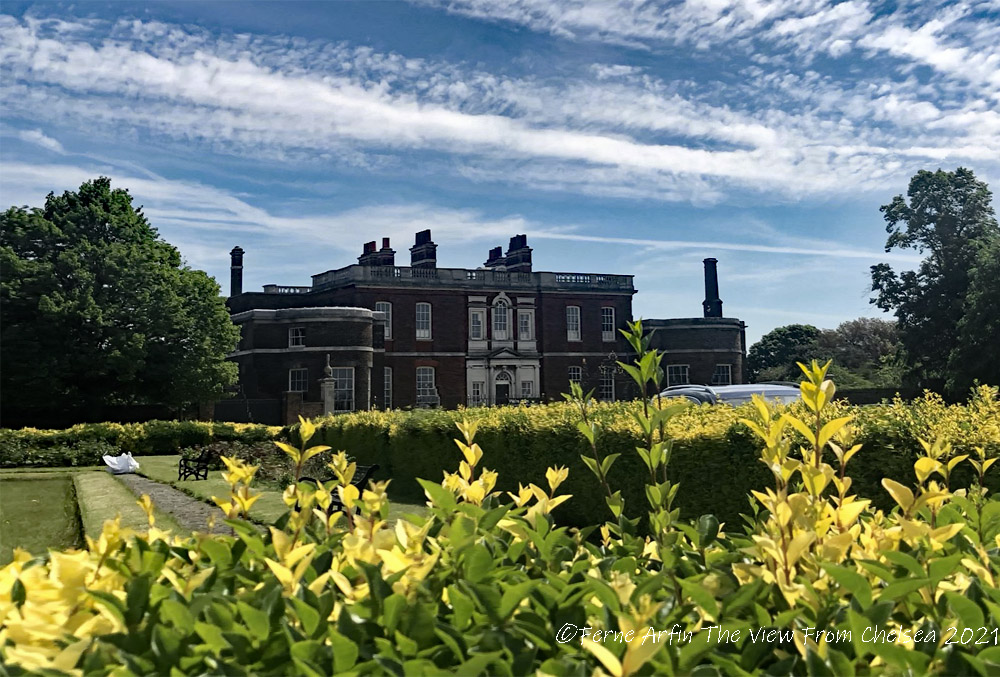 If you're a fan of the Netflix series Bridgerton, you're probably looking forward to the start of Season 2 sometime in 2022. Meanwhile, share a little bit of the Bridgerton magic by visiting their family home on the edge of Greenwich Park in London, pictured above.
Perhaps you remember the Georgian mansion dripping with wisteria, the family dressed for balls, waiting for their carriages out front of it. Well, you won't find any wisteria or urns full of white blooms on Ranger's House. Nor will you find an interior of sedate drawing rooms ready for polite "receiving" or quiet alcoves for breathless seductions (OMG that Duke).
Only the exterior of the relatively modest aristocratic home, circa 1720, served as a setting for the popular series. Inside the house, English Heritage displays a splendid collection of art, furniture and objects. But more about that later. First, a little about The Ranger of Greenwich Park, one of the historic oddities of British royal customs.
About Ranger's House
Admiral Francis Hosier, an 18th century naval officer, built the house as his private residence. Hosier is most famous for his death of tropical fever (along with 4,000 others under his command) while blockading the Spanish gold fleet off Panama.  Read about the tragedy here. He died without a will and left his poor wife in debtors' prison while his family disputed his estate.
Through the 18th century, the house passed through the hands of several private owners, including Philip Stanhope, 4th Earl of Chesterfield. Chesterfield, a diplomat, politician and literary figure, is known for his Letters to His Son on the Art of Becoming a Man of the World and a Gentleman. Eventually, when it became the home of the sister of King George III, the house passed into royal ownership. In the early 19th century, the house was renamed Ranger's House becoming the official residence of The Ranger of Greenwich Park and a grace and favour dwelling. And as to those historic oddities mentioned above, thereby hangs a tale so please read on.
The Ranger of Greenwich Park
Caroline, Princess of Wales and later Queen Caroline, estranged wife of King George IV, was an early Ranger of Greenwich Park. Princess Sophia Matilda, a niece of King George III, was the first "Ranger" to live in the house in 1815. If your idea of a park ranger is someone who looks after wildlife and keeps park paths and waterways clean, you may wonder how princesses and dowager duchesses held the job.
You see, being the Ranger of Greenwich Park wasn't really a job at all. The Ranger of Greenwich Park was what is known as a "sinecure" – a title with no responsibilities whatsoever but with various entitlements including a place to live or an income. Before World War I, it was a way for the monarch to support a royal relative, an ally or a military hero in suitably grand style. Rangers who occupied the house in the 19th century included a politician and antiquarian, a distinguished public servant, a widowed Irish countess, a field marshal and a prince – Queen Victoria's third son, Prince Arthur of Connaught.
And the house was grace and favour dwelling – one owned by the monarch and leased – often rent free – in exchange for services or achievements. Grace and favour homes were also doled out to noble relations or visitors on their uppers and in need of a suitably grand home.
Like a spare room
In 1902, the London County Council bought the house. During the 20th century, it was wartime military headquarters, changing rooms for the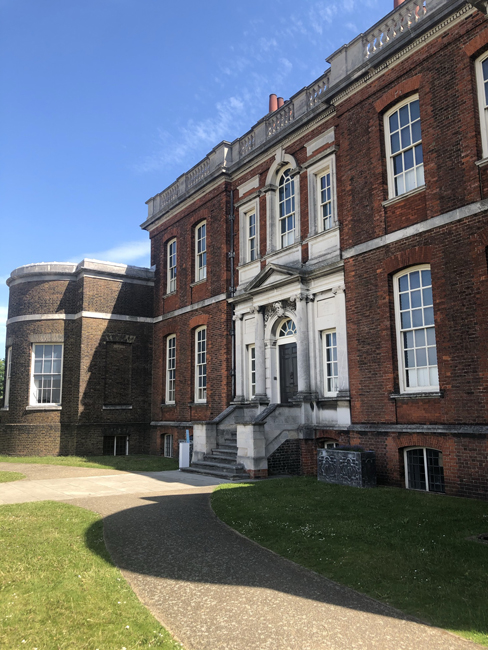 park, a tearoom, a restaurant, an exhibition gallery, and offices. "Restored" in 1960 and in 1974, some of its grounds absorbed into Greenwich Park became a bowling green and tennis courts. By the time English Heritage acquired The Ranger's House in 1986, it had passed through so many hands and undergone so many changes that it had no real collection of its own. Like the spare room in a big house, it was full of this and that, remnants of its many uses.
The Wernher Collection
If the Bridgertons had the wealth displayed by the Wernher Collection, showcased in the Ranger's House today, they probably would have been less desperate to marry Daphne off to the brooding Simon Basset, Duke of Hastings.
The Wernher Collection was amassed by German emigré Julius Wernher. Wernher made his fortune in the diamond industry in Kimberley, South Africa. He used his wealth to acquire paintings, Medieval and Renaissance art, religious objects and curiosities that decorated his homes in London and Bedfordshire. He was also an important philanthropist.
Why Ranger's House?
Julius Wernher had no connection with the Ranger's House. He certainly never lived there. But about ten years after English Heritage acquired the house, empty of historic collections, the Wernher Foundation was looking for a home to prevent its important objects and artwork from being sold abroad. The two organizations came together and the Wernher Collection, considered one of the greatest private art collections ever assembled in Europe, came to the Ranger's House on permanent loan.
What to see
After you finish taking selfies on the steps of the "Bridgerton's" home, do go inside to admire the amazing collection. Among the highlights are:
Paintings by Hans Memling, Joshua Reynolds, and from the studio of Sandro Botticelli
Sèvres porcelains
Maiolica plates and portraits
Religious enamels on copper from Limoges
A 16th century moulded ceramic dish with an eel, fish, crab, lobster, frog and crayfish by French Renaissance ceramicist Bernard Palissy. Palissy pioneered casting plants and animals in ceramics using moulds taken from real examples.
A gold earring found in Greece depicting the god Nike from 2nd century BCE, the oldest object in the collection.
How to visit the Bridgerton family home – aka Ranger's House
Where – Chesterfield Walk, Blackheath, London, SE10 8QX
When – 11 a.m. to 4 p.m. Wednesday to Sunday until 31 October 2021. Check the website for later dates
Admission – Adult, child (5-17) and family tickets are available. Concessionary prices are offered to students with official student cards and seniors older than 65. Overseas visitors passes are also available from English Heritage. Check the website for current prices.  *English Heritage members go free.
Special interest – A virtual Queer Tour, Out at Ranger's House is available for smartphone users with QR codes throughout the house. The tour, created by young Producers from the Shout Out Loud programme, explores the queer histories of objects at Ranger's House, the artists who made them and the people who commissioned or owned them.
Facilities – There is very limited free parking on site and along the nearby bowling green. Offsite pay parking can be found in Greenwich Park, Greenwich town centre and Blackheath village. Restrooms and a disabled toilet are available. There are no family-friendly facilities, no food or drink and no shop onsite though postcards and guidebooks can be purchased at the ticket desk.
Access – There are no lifts but there is a chair platform outside the house allowing disabled visitors to reach the Stannah chair lift. Wheelchair users should book in advance as the number of wheelchairs permitted in the house at one time is limited.
Getting here – 

By car: Set Sat Nav for Postcode : SE10 8QX or Latitude : 51.472895 / Longtitude : -0.001652
By bus: Tfl buses 53 and 386 stop near the house or take DLR to Deptford Bridge station and catch the number 53 bus
By train: The nearest mainline train station is Blackheath, three quarters of a mile away.
*Click here to join English Heritage for unlimited access to hundreds of historic sites all over England.
Click here to add your own text