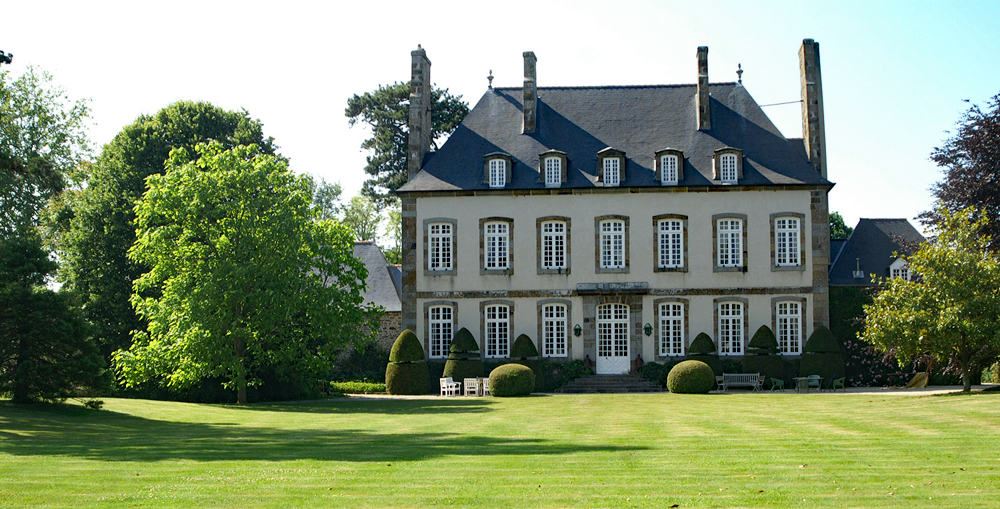 by Ferne Arfin 14 September 2020
Brittany break: At home with the gentlemen pirates of St Malo
The pirates of St Malo in Brittany once roved the high seas taking whatever they wanted from merchant ships unfortunate enough to encounter them. Then, rich heroes, they went home to country estates you can visit.
Corsairs. The very name conjures up swashbuckling derring-do; the ruthless crews of pirates of St Malo, in swift, silent ships, appearing on the horizon and flying across the waves to rob and pillage, then stealing away to their safe harbours and secret hideaways…In St Malo.
St Malo? Yes, the pretty, walled city, ferry port and gateway to Brittany for thousands of British tourists, owed much of its early prosperity to fierce and fearless merchant seamen who opened up the French spice trade in the East Indies. They ranged as far from home as South America and the Falklands. (The islands' Spanish name, Las Malvinas, comes from Iles Malouines, after a short-lived settlement there.) And while their country retreats cloaked them in gentlemanly respectability, that's only half the story.
Wrong'uns and rogues
For the rest of the story, you have to travel back to the middle of the 12th century when a local bishop made St Malo an asylum town. For several centuries it had a reputation as a safe haven for wrong'uns and rogues. So it was probably natural that, following European wars that raged throughout the middle ages and later, soldier and sailor adventurers gravitated to St Malo. Their fearless reputations made them formidable privateers – pirates operating under the protection of the king of France. During the 17th and 18th centuries, under letters of marque from the king (who shared their booty), the corsairs of St Malo roved the seas. They terrified merchant ships unfortunate enough to share their sea lanes and took whatever they wanted from the English, Dutch, Spanish and Portuguese. Robert Surcouf, one of the town's more illustrious sons, was famous for single-handedly killing 11 men in a duel with 12, leaving the last man alive to tell the tale.
Les malouinières of Brittany
The pirates of St Malo, or privateers to give them their gentlemanly gloss, may have been wild and dangerous but they left their mayhem at sea. Back home, in the outskirts of the walled town, they built fine country houses, called malouinières, and lived the lives of country gentlemen. A few of the 60 surviving malouinières, all within seven and a half miles, or two hours by horse from the port, are open to the public for part of the year. Some are operated as small hotels or chambres d'hôtes while others are open as private museums and gardens.
Some locals may prefer to refer to the corsairs as merchant traders. But Marie Hélène Chauveau, owner of La Ville Bague (pictured above), adopts more irreverent attitude. Mme Chauveau spent her teenage years in England's Midlands, which may account for her British sense of humour and the statue of Long John Silver, complete with parrot, at the foot of her drive.Before leading visitors around a broad lawn to the mansion, she detours into a makeshift armoury to gleefully demonstrate a bloodthirsty collection of 18th-century weapons and tools of destruction.
La Ville-Bague
The house, a 10-minute drive from St Malo in St Coulomb, dates from 1715. It's a typical malouinière. Three large rooms fill the ground floor. An upper floor is a maze of smaller chambers. A private area is tucked beneath a characteristically steep, pitched roof. Malouinières were built by local workmen inspired by the military architecture of St Malo. They have a rough-and-ready feel, compared with grand chateaux found elsewhere in northern France. The steep roofs were often constructed by ships' carpenters and resemble the upturned keels of sailing ships.
La Ville-Bague, restored from a ruin by Mme Chauveau's family, is, in keeping with the mend-and-make-do approach, a mixture of real treasures with odd bits and bobs. In the grand salon, an 18th-century mural of Pissaro among the Incas, made for the house in 1820, removed and then rediscovered in an antique auction, is a registered French National Monument. A massive dresser in another room is filled with unmatched porcelain and china that Mme Chauveau cheerfully admits to finding on eBay.
Guided tours of the La Ville Bague, included in the price of admission, include the interior of the malouinière, the gardens, the dovecote and a 16th century chapel dedicated to St Sophia that predates the house itself by about 2oo years.
To visit La Ville Bague: 

The house is usually open from April through October. Check the website for occasional closures or schedule changes due to COVID19 
Visits are by guided tour only. It is not possible to visit the park and gardens or any of the buildings without a guide.
Guided tours take place twice a day at 2:30p.m. and 4 p.m. every day until 30 September and then once a day at 3 p.m. until the end of October.
The house is closed on Wednesdays except during July and August.
Adult admission (in Euros) is €9, child and student admission €4.50
Advance reservations are not required but because of current social distancing, you may have to wait for your tour to begin.
Masks are required.
Directions to La Ville Bague
By Ferry: St Malo is served by Brittany Ferries from Portsmouth, England. They offer one overnight sailing Mondays and Wednesdays and are now taking bookings for 2021. Bookings from foot passengers are not being accepted until 23 March 2021.
By Air: Under normal circumstances, several main and budget airlines serve Dinard Bretagne Airport, about 13 miles away. At the moment, because of COVID 19, most flights are suspended and this is a developing situation.
By Car: From the UK you can take the Eurotunnel car transporter to Calais. It's about seven hours from there but the drive through the Calvados region of Normany coast wonderful. Find out about William the Conqueror in Caen perhaps, or stop off in Bayeux to see the tapestry along the way. Visit Mary Anne's France to discover the story of the Bayeux Tapestry. 
The malouinière is about 7 miles from the ferry terminal in St Malo.
Find places to stay and restaurants to sample local seafood and specialities on Tripadvisor.
Curious about St Malo. Please pin for future travel inspiration