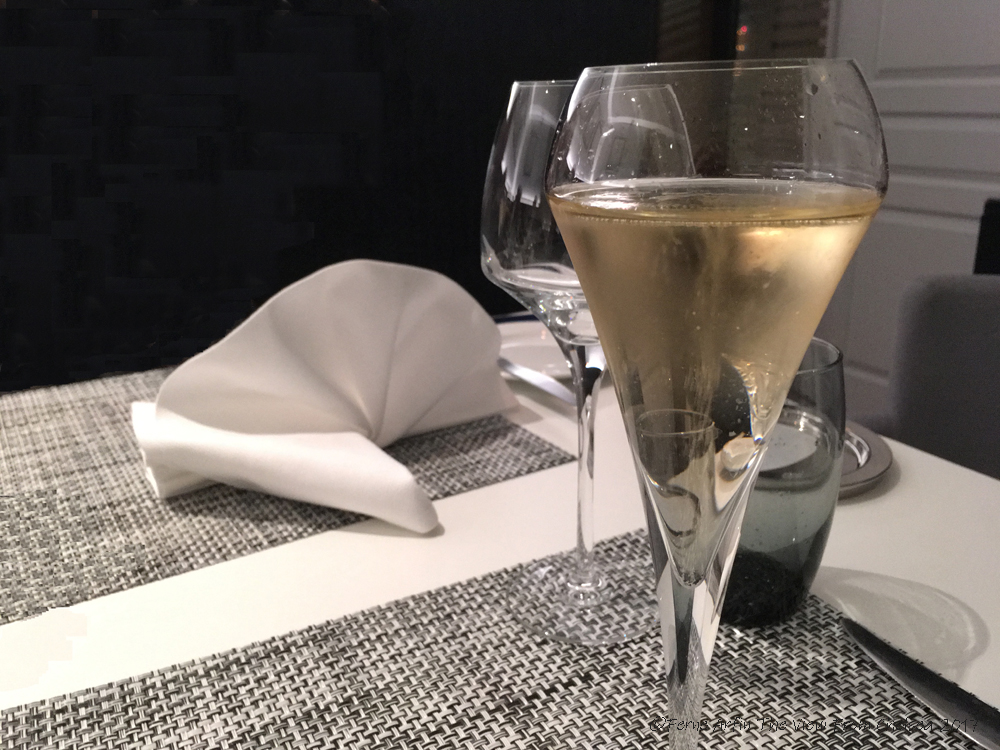 By Ferne Arfin  Updated 4 July 2020
Reims – The Capital of Champagne
Looking forward to travelling again but planning to start small? Reims, the unofficial capital of Champagne is less than an hour from Paris by train. Why not celebrate the end of lockdown with a short trip and a few glasses of bubbly?
Eight in the morning on the Rue Buirette in Reims, the unofficial capital of Champagne. On the wide, pink and grey tessellated pavement, a stallholder unrolls his awnings, opens his cabinets and counters, turns on strings of festive lights and sets out his wares.
In Paris, these might be magazines and newspapers, sweets and mints and cigarettes. But this is the capital of la Champagne. And though we are more than 250 miles from the sea, his offering is the natural accompaniment for le champagne, huîtres et coquillages – oysters and shellfish, of course.
Reims, the unofficial capital of Champagne, is often the jumping-off point for a tour of the region that spreads northeast and east of Paris. The handful of champagne producing towns and villages in the multi-departmental area now known as La Champagne (to differentiate it from the drink which is le champagne) rewards visitors with astonishingly beautiful churches, cathedrals and chateaux; with plenty of vineyards and caves to explore, and, of course, gallons of fizz to sample and buy.
But if you are escaping months of lockdown with a short getaway to Paris, there's a lot to be said for a quick celebratory day trip to Reims. It's under an hour from Paris by fast train, it has extensive UNESCO World Heritage Sites to explore and it's home to some of the world's most stellar Champagne houses – Pommery, Taittinger, Mumm, Ruinart, Veuve Cliquot, Krug, Lanson, Louis Roederer and Piper Hiedsieck to drop a few names. Most of them welcome visits, booked in advance, and a few offer excellent and informative tours, topped off with a glass or two. Visit their websites to find out when visits are offered, what's included and what it costs. The prices range from about £15 to more than £200.
Les Crayères
Calling Reims the capital of champagne is more than just a tourism marketing ploy. Reims is built above an amazing secret world. Below the medieval city, Les Crayères is 250 kilometres (about 155 miles) of Gallo-Roman chalk caves and tunnels. Within them, at least 200 million bottles of maturing champagne await their moment to light up someone's celebration.
The Romans excavated chalk here from as early as the 1st century. They used it as a building material, for fertilizer, for tanning skins and even for polishing silver. Some estimates suggest there were as many as 2,000 chalk quarries under and immediately surrounding Reims.  Over time, the underground tunnels and passageways provided wartime shelters. They housed the population of Reims during the WWI German offensive of 1914. In WWII, French resistance fighters used them to hide Allied soldiers and military supplies.
The quarries are between 30 and 40 metres deep. With their steady temperature of 10º Celsius, they provide the perfect environment for making, ageing and conditioning champagne. That's why at least 20 major champagne houses, some of the most famous labels in the world, are headquartered in Reims. And that's why the area is listed by UNESCO as the "Champagne Hillsides, Houses and Cellars" World Heritage Site.
The secret of the widow
On a recent visit, I was lucky enough to descend deep underground into the historic cellars of Veuve Cliquot-Ponsardin where 482 underground chambers fill almost 24 kilometres of tunnels. The company, which produces Veuve Cliquot champagne, is named for the Widow Cliquot, née Barbe Ponsardin, who invented one of the key stages in the méthode champenoise. But a bit more about that later.
Our guide in the cellars explained that the wine from which champagne is made is a secret blend of chardonnay, pinot noir and meunier grapes, known as the cuvée. After its first fermentation, it is bottled with the addition of yeast and sugar and fermented again. This second fermentation, in the bottles, is unique to champagne. It produces the fizz and it is the part of the process called the méthode champenoise. The technique is usually attributed to a monk named, as it happens, Dom Perignon – but that is probably a myth.
The next stage in the process is called riddling or remuage in French. Although it is usually a mechanized process today, it is sometimes done manually on racks like the ones that surround the guide in the picture above. The racks or riddling tables – called pupitres in French – hold champagne bottles at fixed angles that encourage the yeast and grape sediment to gradually move toward the neck of the bottle.
Over a period of time, the bottles are gently turned – riddled – to help the process along, a method used throughout the industry but apparently invented by the Widow Cliquot herself. According to legend, in 1818 she had a worker drill holes in a kitchen table to hold the bottles with the neck down so the lees – yeast and sediment – could collect there in a plug to be easily removed. Before the invention of riddling, champagne was a fizzy but cloudy drink. It's the Widow Cliquot's innovation -or modern versions of it – that produces sparkling clear champagne.  Some of the finest labels are still riddled manually. A skilled worker can riddle 40,000 bottles a day.
What happens next – called disgorgement – can best be described as a sort of yeasty burp. The bottles are uncapped and the pressure of the carbon dioxide they contain pushes the plug of sediment out of the bottle. These days the necks of the bottles are also chilled to -26° C keeping the plug of sediment frozen so it bursts from the bottle intact before final corking. Like riddling, disgorgement is sometimes done manually for very large or very small bottles as well as for very old vintages.
Information about public cellar tours is available by telephoning or emailing on the Veuve Cliquot visitor centre. Find the contact details here. Private and group tours can also be arranged.
Getting there
For a short visit, the quickest option is a day trip add-on to a visit to Paris:
By train: TGV inOUI trains leave regularly from Paris Gare de l'Est for the 46 minute trip to Gare de Reims with direct one-way fares starting at under €25.
By car – The A4 toll road goes directly from Paris to Reims. The 146k (about 91 miles) trip takes about an hour and 30 minutes. Tolls cost €11.30. You can travel toll-free using the Routes Nationales, N2 and N31, but plan to add at least another hour to an hour and a half to your trip.
In the interests of full disclosure:  My travels in the Champagne region were hosted by the official tourism authorities of Champagne-Ardenne, Aube and Haute-Marne, and enhanced by the generosity of several champagne producers.
Like this? Please save and share