By Ferne Arfin 15 July 2021
Updated 18 July 2021
British Grand Prix at Silverstone just the start of things to do
Motorsport excitement, hands-on and interactive experiences stretch the season at the British home of Formula 1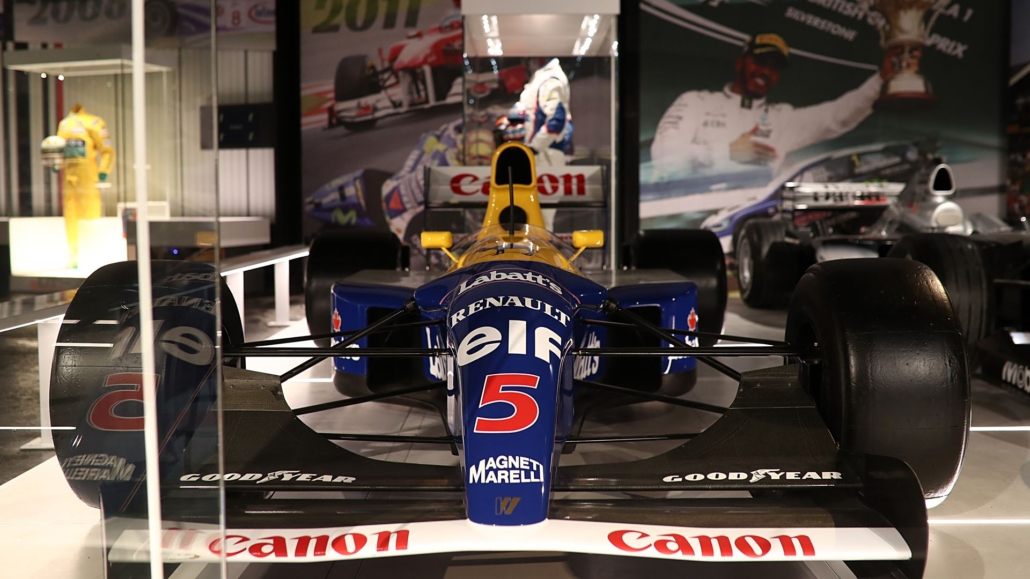 The British Grand Prix 2021 is over and once again, Lewis Hamilton and walked away with a convincing – if slightly controversial – victory. At least 140,000 doubly vaccinated and flow test passing motorsport fans and petrolheads turned out in force to watch the race at Silverstone. Millions more tuned to watch on  TV.
If you missed your chance to watch this motorsport experience at Silverstone, you may still be able to capture a bit of the Silverstone buzz. Are you the kind of fan who was glued to the coverage all weekend, tapping your accelerator foot, the palms of your hands itching to grab that steering wheel to whip 'round corners and wriggle through chicanes?
If that's you or your kids you're in luck – especially if you are looking for staycation ideas in Britain.
Something for everyone at Silverstone
Racing fans will find more than the British Grand Prix at Silverstone. In fact, as an attraction, the home of British motorsport can offer staycation fun for the whole family – from adult speed demons and wannabe drivers to children of any age just tall enough to enjoy the exhibits and interactive features.
Driving experiences – Drivers over 18 (or in some cases over 21) who have held a full UK manual drivers licence for at least three years can:
Take an Aston Martin Vantage, with a 4.0-litre twin-turbocharged V8 engine for several spins around the track
Get behind the wheel of a Formula single seater  and a BMW M2 to see what it feels like to drive a real race car
Compare different cars. How does a powerful Ferrari compare to an Aston Martin?
Try out legendary supercars
Have a go in a Caterham on Silverstone's drift course
Take a stunt driving lesson
Drive your own car or bike, on designated Track Days, around the UK's only Formula 1 circuit.
Simulator experience Not quite ready to get behind the wheel? The Silverstone Simulator Experience uses the latest in motion simulation technology to create an almost real experience of taking on the F1 circuit in either an open wheel or closed wheel car. There's no minimum age so this is great fun for the race mad pre-teens in your family – as long as they are at least 140 cm tall (about 4.5 feet).
The simulators are located inside the Silverstone Interactive Museum but there is a separate booking fee for this attraction.
The Silverstone Interactive Museum
A fully immersive and interactive experience, the museum takes visitors on a Silverstone tour from the earliest history of the site and the sport to the latest racing technology and personalities. It's housed in former RAF aircraft hangar.
Did you know Silverstone was a WWII RAF base and before that a village and farm?
Learn about 70 years of motorsport at Silverstone. Get up close to some of the sport's most famous sports car and touring car classics, iconic MotoGP and Formula 1 machines that have competed and won on the circuit. The race suits and helmet collection stretches from the 1950s to today, including Lewis Hamilton's suit, boots and lid.
Junior engineers in your party will be fascinated by the Technology Lab where they can explore the latest science behind high-performance cars and formula racing.
In every area, there are interactive features, games and experiences to try. It all culminates in The Ultimate Lap, an end of tour show that's a virtual motorsport experience in the museum's special effects cinema.