Ferne Arfin  8 December 2018
Athens Street Art – The Murals of Psyrri
Psyrri is an Athens district that always seems on the cusp of change. Once a center of leather working and small artisan workshops, these days it is one of the city's best areas for enjoying its 21st century explosion of street art.
Most of the workshops are gone, though you can still find genuinely handmade leather sandals and handbags in Psyrri. The area, once crammed with artisans and craft workers was run down and derelict by the millennium. To the untrained eye, it still looks pretty run down, but the forces of gentrification are at work – gentrification, though, in a particularly Athenian way.
Stylish new flats fill in apparently crumbling buildings covered with random political graffitti. Trendy cafes and live music venues peek out of narrow, somewhat intimidating lanes. And those lanes suddenly open into tree-lined squares with pastel painted houses and smart shops. The artists, musicians, and anti-establishment types who, in other cities, presage and are forced out by loft conversions and soaring prices, hang on here. Psyrri has youthful energy and intimations of affluence, but it wears its rough edges loud, proud and covered with some of the best street art in Athens.
Here's what I found on my last visit, in May.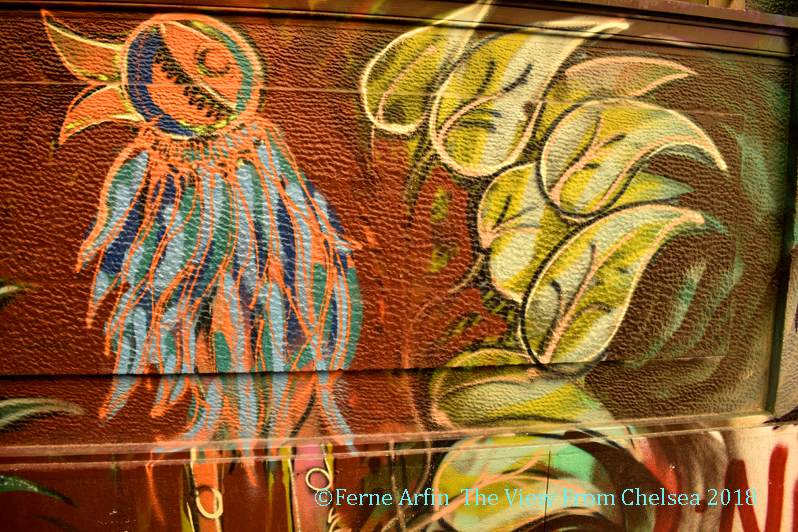 COVID-19 Update – Greece begins to welcome visitors
The good news is that Greece is opening its borders for tourism on 14 May 2021. The not so good news is that you may not be able to travel abroad for non-essential reasons from your own country.  As of this writing – 29 March 2021 – UK citizens and permanent residents may be subject to a £5,000 fine for booking non-essential travel abroad.
Entry to Greece also requires negative COVID 19 tests – potentially more than one – and quarantine of from seven to 14 days, depending upon the results.
It's great that you can look forward to a luxury sunshine vacation in Greece once again. But check with your own government about the latest travel requirements and restrictions before booking your trip.
When the shops close and the shutters come down, the artists get to work. That's the best time to see street level artwork, above. Even commercial advertising is edgy – left,  a fashion label wraps a building in photographs. Below, the view from my window at the Andronis Athens, a mysterious artwork tagged Soume84.
And if you're thinking of heading this way, check out my review of the Andronis Athens, a quirky boutique right in the heart of the street art action.

Want to know more about Athens. Viator can connect you with local tour guides and group tours before you leave home. Check out some of these.