by Ferne Arfin 14 June 2021
Kensington & Chelsea Art Week kicks off creative summer in the Royal Borough
Free art in public spaces and unexpected places, the "rewilding" of an iconic site, hidden messages in shop windows. The first annual Kensington and Chelsea Festival launches with Kensington & Chelsea Art Week.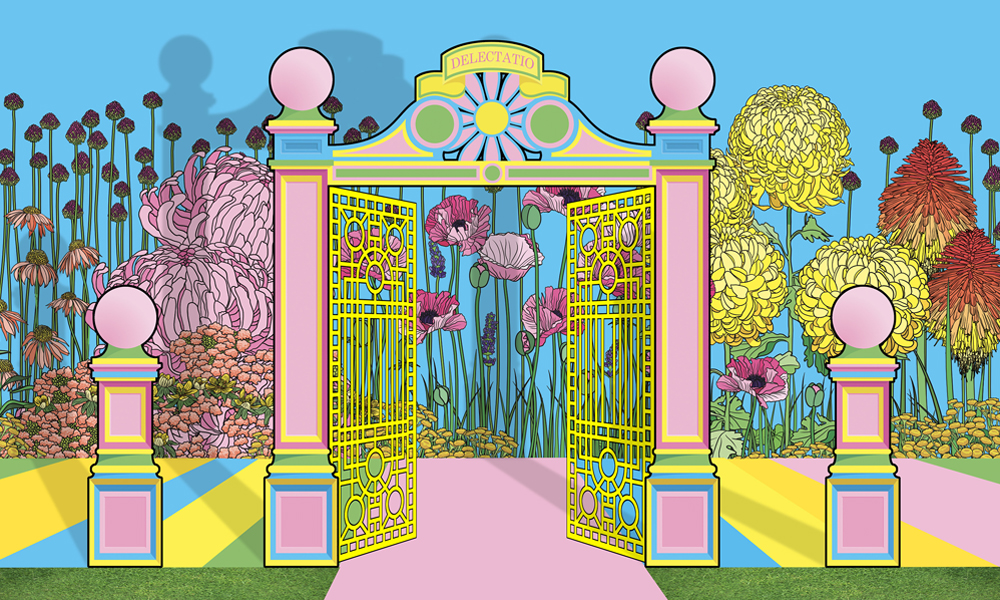 REIMAGINE is the theme of Kensington & Chelsea Art Week 2021 (KCAW 21). And the first thing you have to reimagine is a week of eleven days instead of seven. Never mind; that's thinking outside the box. And the important point is that once again, London's art and creative communities are leading us back into real, pre-pandemic life.
From 24 June, public art installations, exhibits, murals, walking tours, events and talks will spread across nine zones of the Royal Borough to celebrate Kensington and Chelsea as a cultural hotspot and showcase a cross-section of the area's art and culture. Among the highlights:
More Kensington & Chelsea Art Week events
Art in Windows will see artists transform shop windows along the King's Road and Fulham Road. Take a walk and see what you can find. There's a public art trail winding through Napoleon Garden in Holland Park, Sloane Square, Duke of York Square, King's Road Curve, Earl's Court, Notting Hill Gate, North Kensington and Chelsea Physic Garden with works exhibited until September. An alternative art trail, as well as walks into unseen corners of Kensington and Chelsea, will be published on an app. The art week will then grow and expand into the first annual summer-long Kensington & Chelsea Festival of exhibitions, performances, installations, talks and events until the end of August.  Most events and performances are free though some will have to be booked in advance and some may ask you to pay whatever you can.
It's all still in a state of constant development with new events and details being added all the time. The best way to plan your visits and to find out what's going on when you're in the neighbourhood is to stop by the KCAW and K&C Festival websites every now and then or sign up for their newsletter to see what's on where you are. You can also follow on Instagram (kcawlondon), Twitter (@KCAWlondon and Facebook (Kensington + Chelsea Art Week ).